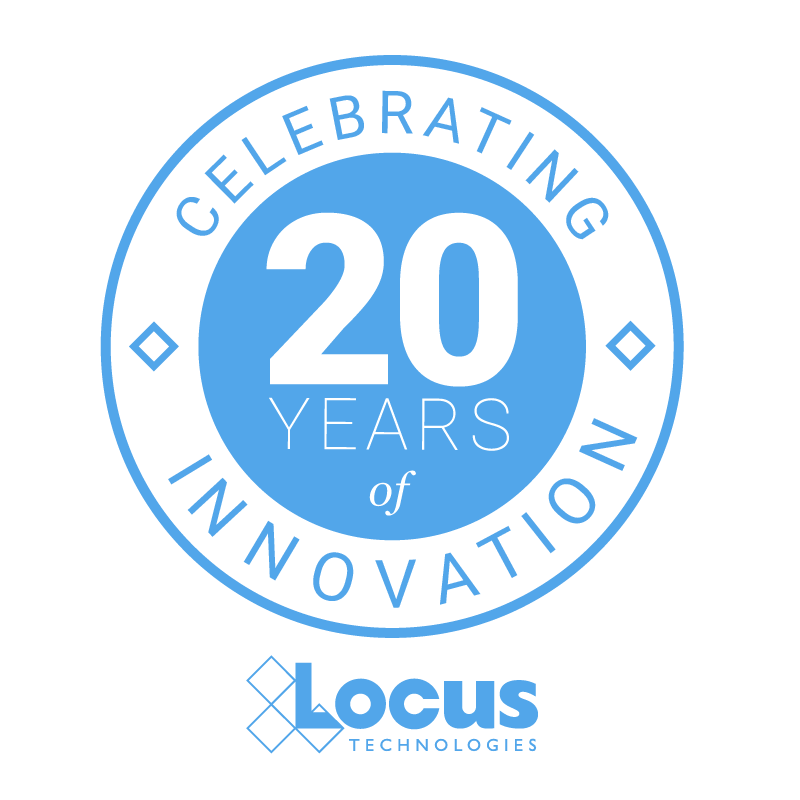 Silicon Valley's oldest EHS cloud software company reaches a major milestone
---
MOUNTAIN VIEW, Calif., 11 April 2017 — Locus Technologies (Locus), the multi-tenant Software as a Service (SaaS) environmental compliance and sustainability management company, today celebrates the 20-year anniversary of its founding and, with it, 20 years of customer success.  Two decades ago, Locus was founded with a bold vision to lead the EHS software space.  Today, the company's cloud computing model has enabled new levels of success.  Locus has more net paying subscribers in its single instance multi-tenant SaaS platform than any competitor and has over 600,000 locations around the world.
Locus was founded in 1997 with a vision for three new revolutionary models: a new technology model where customers access EHS services via the cloud rather than buying and installing software; a new subscription-based business model where customers pay as they go; and integrating mobile technology in its cloud offering from the get-go.
As a result, Locus is largely responsible for the creation of the emerging technical sector of EHS&S management software at the intersection of two major trends at the time of the company's creation: the rise of the Internet and corporate attention to environmental compliance management.  Locus not only defined and pioneered the new space of environmental information management in the cloud, but it also became a leader, leaving many well-funded startups with borrowed ideas and established ERP software companies behind.  The company introduced many industry firsts, including: first cloud-based EHS system in 1999; first EHS mobile application in 2000; first integrated EHS portal in 2001; first web-based GIS in 2003; first user-configurable, drag-and-drop platform (Locus Platform) in 2013, and first IoT (Internet of Things) integration in 1999, before it was called "IoT".
Locus' distinction comes both from harnessing the cloud and from a unique perspective on how to address the complex issues of environmental compliance and information management.  Multi-tenant SaaS technology offers Locus' customers numerous advantages such as improved data collection, aggregation, visualization, business analytics, advanced analysis, and the cost reduction inherent in multi-tenant web-based software.  These features translate into a competitive advantage and increased profitability for customers.
As the industry continues to evolve, competitors merge or disappear, and new markets emerge and grow, Locus continues to stay independent and lead innovation in a space littered with failures.
"Twenty years is a major milestone for Locus," said Wes Hawthorne, President of Locus Technologies.  "I have watched our software evolve and expand to cover all aspects of environmental information management— from our latest configurable platform where customers can design any application, to integrated mobile apps that truly streamline field data collection.  I can't predict the next 20 years of technological innovation, but I am sure Locus will continue to innovate and push the envelope to serve a market we understand so well."
"I'd like to thank our customers, who have created an unprecedented record of success and inspired our best innovations, and our employees to making it all possible," said Neno Duplan, founder and CEO at Locus.  "As we look forward to the next decade, we see not only applications, but integrated platforms, powered by AI and running in the cloud.  The age of enterprise multi-tenant cloud EHS computing is here."