WM Symposia 2020
Event Navigation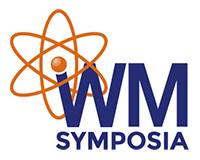 The annual Waste Management (WM) Conference, presented by WM Symposia (WMS), attracts thousands of registrants from around the world and is widely regarded as the premier international conference for the management of radioactive material and related topics. If you are an influencer in the industry, then WM Symposia is where you need to be.
Jen Grippa, Senior Information Management Specialist, and Tricia Walters, Product Manager, represented Locus Technologies at the event. They are well-versed in the complexity and challenges of regulatory data analysis and reporting at DOE sites. They discussed how Locus' environmental software can manage compliance commitments (air, water, soil, specialty permits, etc.) and streamline everything from sample requests to laboratory invoice tracking.
Locus co-presented the following technical poster with Sean Sandborgh, Data/Sample Management Director at N3B Los Alamos, covering the Automated Data Review (ADR) of analytical lab results featuring Locus EIM.