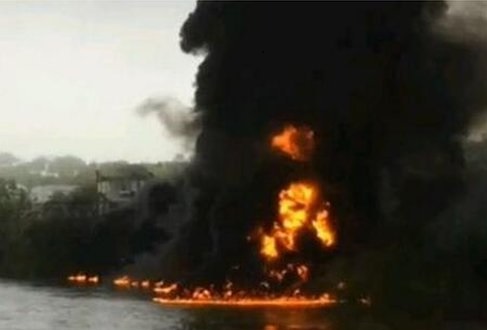 Posted by Neno Duplan
A boom in oil shipments by rail and a string of derailments across North America have put hyper focus on rail safety. And for good reason. The risk can take its toll. This week, a CSX Corp. train with more than 100 tanker cars traveling from North Dakota to Virginia derailed Monday afternoon along the pristine Kanawha River about 30 miles outside the state capital of Charleston.  Explosions sent fireballs hundreds of feet into the air, burned at least one home and sent crude oil into the river.
The crisis is not over as the rail cars were being allowed to burn themselves out sending compromised smoke into the air.  The impact on drinking water was immediate. As a precaution, downstream drinking-water intake systems were shut for two water systems that serve several thousand customers. The water was tested and fortunately the controls were lifted.
Transporting any hazardous materials poses great risk to our environment, our livelihood and lives. Unfortunately, this was the second significant oil-train incident in three days following a Canadian National Railways train from Alberta's oil sands (northern Ontario on 14 February 2015). Reports noted that 29 of 100 rail cars were involved and seven caught fire.
Within the last year, another derailment along the same CSX line occurred. In July 2013, 47 people were killed in the Quebec town of Lac-Mégantic after a train carrying crude oil derailed and exploded.