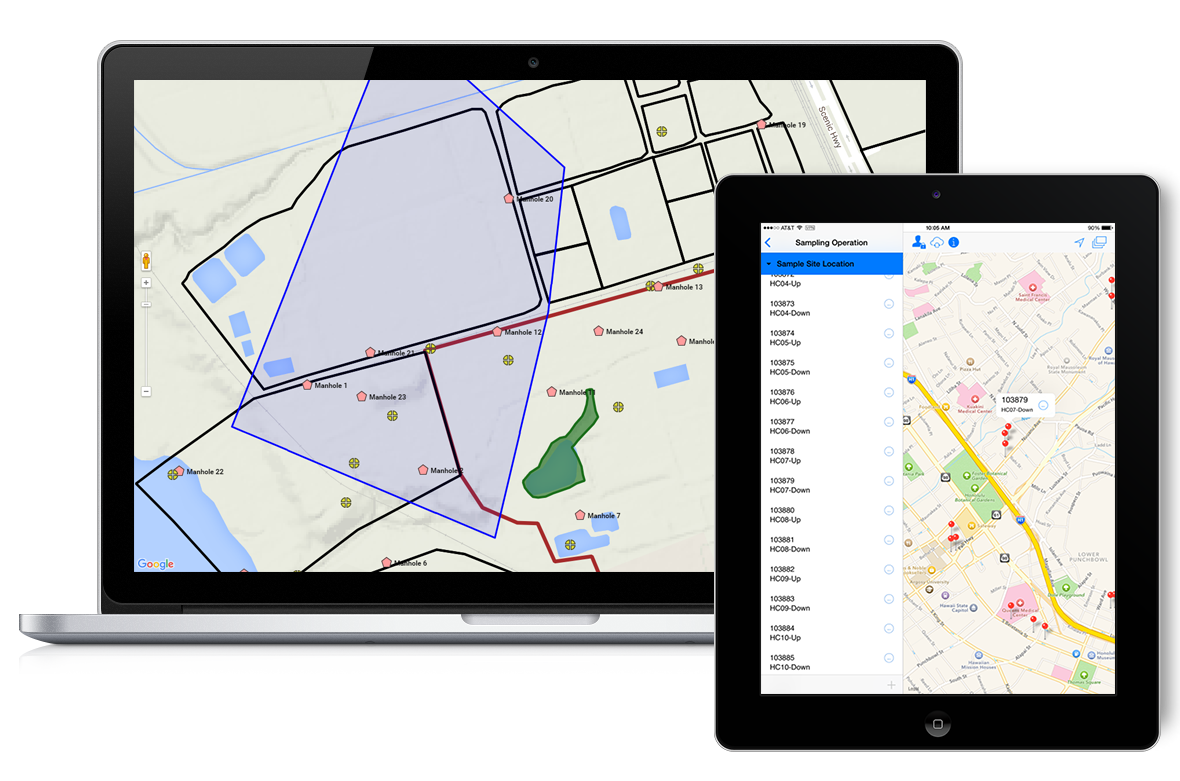 EHS

reporting & benchmarking

 

Permit tracking & submittal

 

Waste handling

/

disposal tracking

 

Chemical inventory tracking

 

Incident reporting with online OSHA forms
FRA forms & reporting

 

Compliance tracking & reporting

 

Business analytics

 

Integrated mobile 

 

Sustainability

tracking & reporting

 

Remediation & site cleanup data

 
Deliver better, faster business results by consolidating your environmental & compliance data in the cloud.
Since 1999, Locus' cloud software solutions and GHG verification services have helped our transportation customers—including railroads, marine ports, and airlines—manage their environmental data and information in a centralized, secure, and accessible database in the cloud. 
Request a demo today to find out how Locus software solutions can help your company save time and resources, reduce operational and regulatory risk, and transform your data into actionable insight. 
Get instant access to all your environmental and compliance data, anytime, anywhere.
By managing data in the cloud, project managers can more easily track field activities, record and investigate incidents, track waste shipments and chemical inventory, receive alerts for overdue actions, and visualize results in real time.
Get notified of incidents immediately with configurable inputs for our mobile solution, and set up custom workflows for follow-up actions.
With Locus' cloud software, it's just as easy to find the answer to an off-the-cuff inquiry ("which facility had the most near misses?") as it is to set up monthly permit submittals.
Designed with railroads in mind—the Locus Platform Railroad Incident application streamlines compliance with FRA regulations.
Easily report and manage railroad accidents and incidents in compliance with Federal Railroad Administration (FRA) regulations!  Introducing an all-in-one application powered by Locus Platform, a scalable, powerful app-building platform that makes it easy to design and deploy apps that precisely conform to your existing business processes and requirements.
Easy-to-use data entry forms for incidents with one-click incident section selection
Associate multiple injuries/illnesses to an incident
State-of-the-art body image selector for injuries
Push-button generation of FRA reports with digital signatures
Industry-specific dashboards to view incident trends and key metrics
Configurable workflows and email notifications to keep on top of critical issues or incidents
Import tool for bulk importing and editing incident, employee, and other organizational data
Mobile-enabled
Contact us for a demonstration of the power and simplicity of Locus Platform's Railroad Incident app!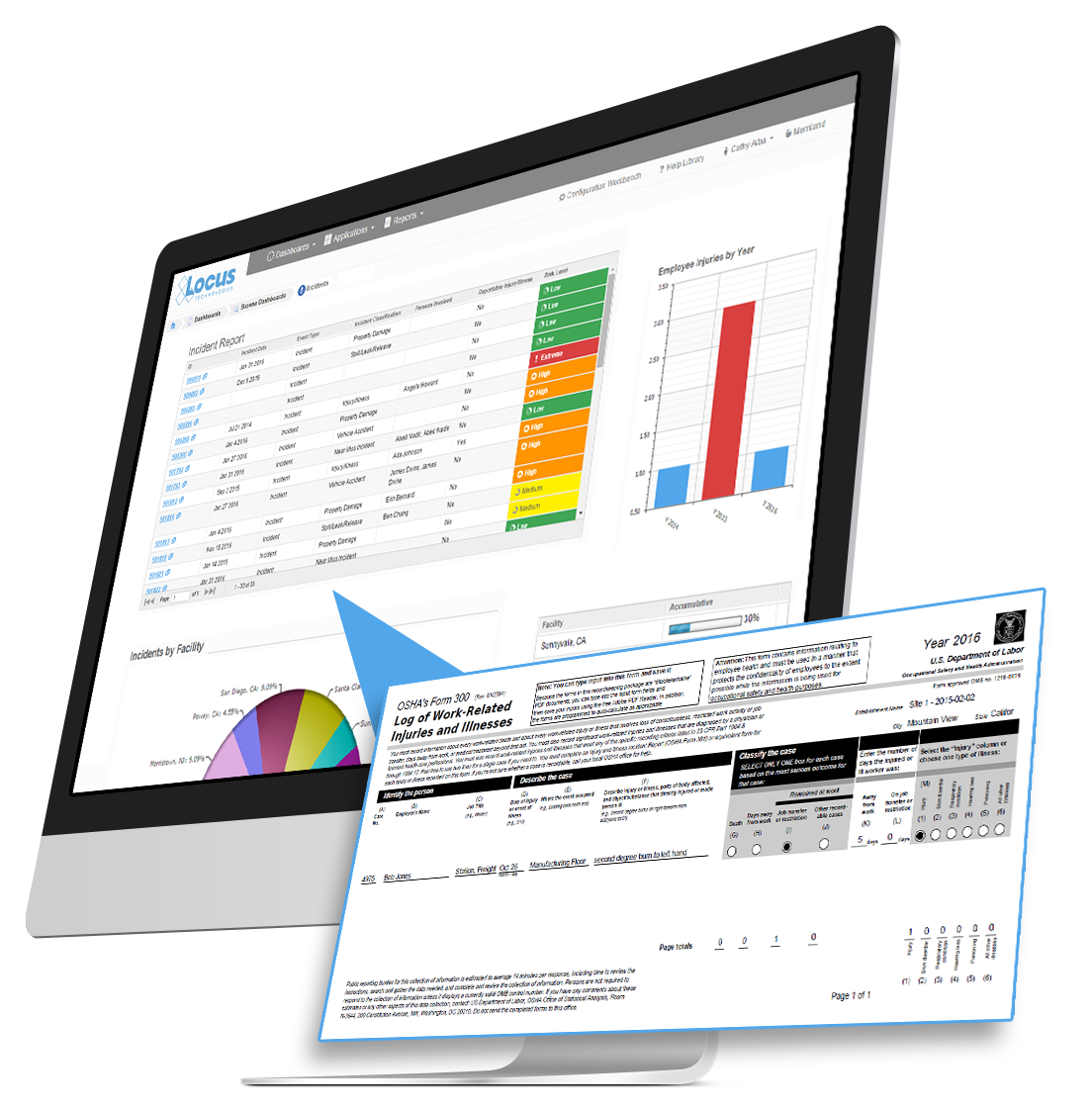 Thank you for your effort and excellent work. We appreciate the fast delivery schedule of the new developments. We are specially satisfied with the improvement of the user friendly portal.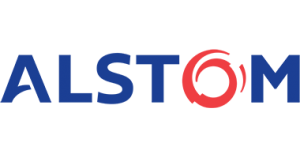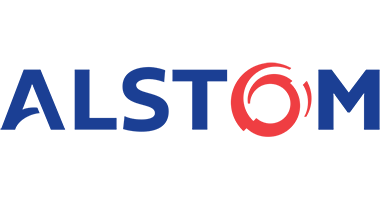 Pierre-Louis Marec
Group EHS Vice President, Alstom
Locus is a great company…very qualified. They automated a manual process, saving us the daily labor costs…This essentially paperless system is accessible to anyone who needs it at any time.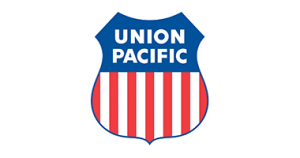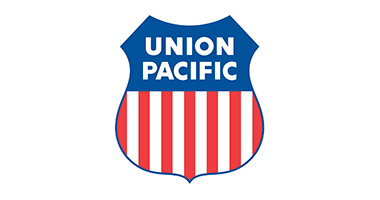 Michael J. Grant
Manager Remedial Site Remediation, Union Pacific Railroad Company
News & resources for the transportation industry
Ready to talk?
Send us your contact information and a Locus representative will be in touch to discuss your organization's needs and provide an estimate, or set up a free demo of our enterprise software solutions.