TECHNOLOGY
Smart, scalable software solutions for the industry of innovation.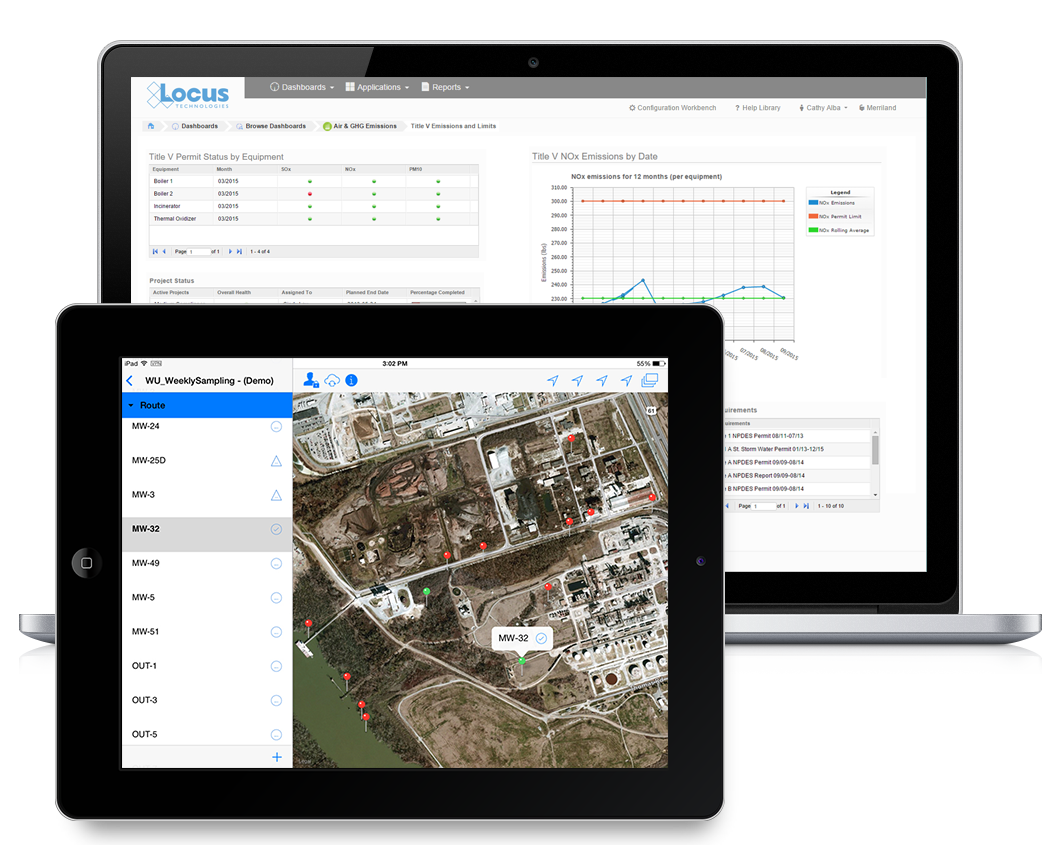 Remediation and site cleanup data (multimedia analytical, geologic, biologic, and spatial data)
EHS and environmental compliance
Incident reporting
Chemical inventory tracking
Permit and task tracking
Waste handling and disposal tracking
Field mobile applications
ESG, Sustainability, GHG, and KPI tracking & reporting
EHS Compliance made easy with modern tools

.
Technology companies have produced some amazing inventions, including the platforms and systems that allow us to offer our environmental software solutions in the cloud. 
Find out how Locus's configurable, multi-tenant software solutions can help your company streamline EHS compliance, reduce operational risk, and set the stage for a sustainable future. 
Get instant access to all of your environmental and compliance data, anytime, anywhere.
By managing data in the cloud, project managers can more easily track field activities, record and investigate incidents, track waste shipments and chemical inventory, receive alerts for overdue actions, and visualize results in real time—regardless of location.
Get notified of incidents immediately with configurable inputs for our mobile solution, and set up custom workflows for follow-up actions. And your field sampling programs are streamlined, with instant access to data collected using flexible data entry forms.
With Locus' cloud software, it's just as easy to find the answer to an off-the-cuff inquiry ("how is our groundwater system performing?") as it is to set up monthly permit submittals.
Ready to talk?
Send us your contact information and a Locus representative will be in touch to discuss your organization's needs and provide an estimate, or set up a free demo of our enterprise software solutions.