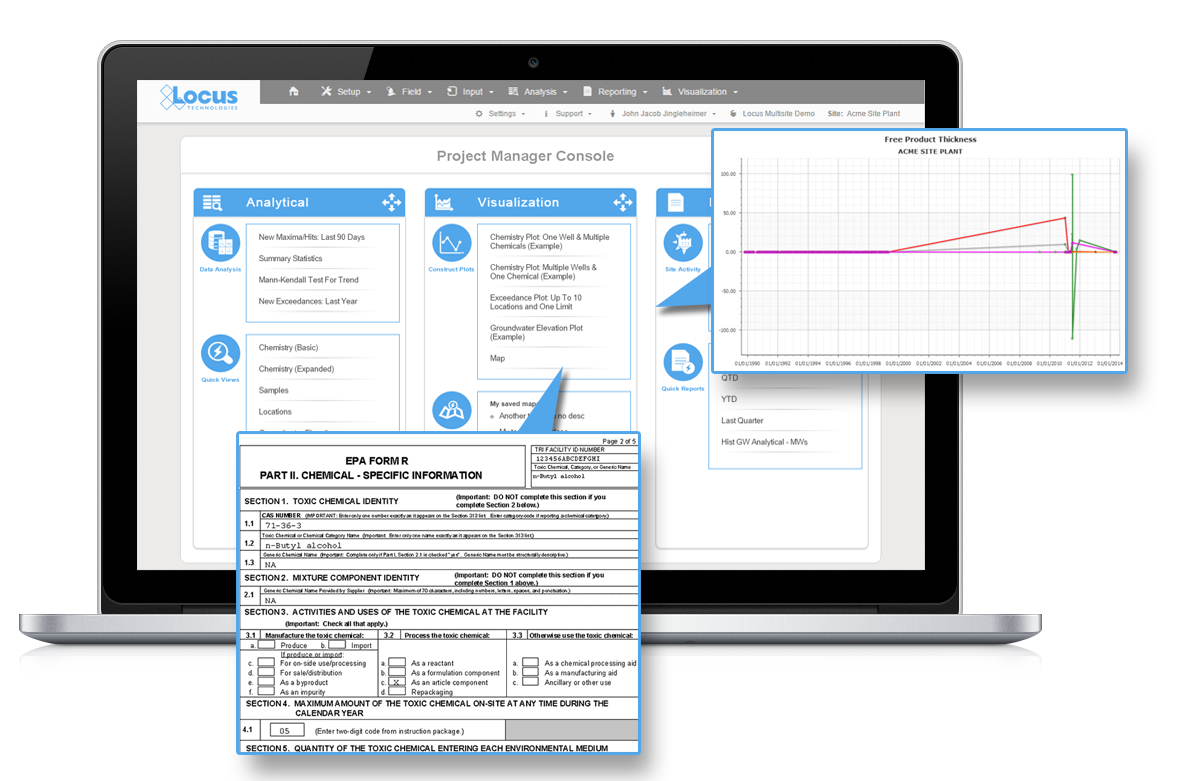 Remediation & facility cleanup data
Enterprise or single facility
Permit tracking & submittal
Sample planning & tracking
EHS task tracking
Waste management & tracking
Configurable dashboards
Field mobile applications
Simplify EHS compliance with configurable software solutions

.
Whether your biggest challenge is handling the costs and complexities of environmental cleanup at (former or current) manufacturing facilities, or managing the range of environmental compliance and permit requirements at operating facilities —  the enormous quantities and varieties of data demand a powerful and flexible solution. 
Since 1999, many of the top 50 chemical companies have used our software solutions and GHG verification services to organize and automate their environmental and compliance information. 
Let Locus show you how to simplify EHS compliance with solutions tailored to your specific requirements. 
Get instant access to all of your environmental and compliance data, anytime, anywhere.
By managing data in the cloud, project managers can more easily track field activities, manage laboratories and work load, review analytical and field results, receive alerts for exceedances, and visualize results in real time.
Spend less time managing your data, and get to the actionable information faster— samples and analyses are validated on entry, and all your finalized data are easy to access through dashboard reports, plots and maps.
With Locus' cloud EHS software, it's just as easy to find the answer to an off-the-cuff inquiry ("do we have any perchlorate at any of our sites?") as it is to set up monthly permit submittals.
We have created a bunch of expert queries that send daily and weekly exports to some users. I have been able to create some complex (at least to me!) queries to get exactly what we need. Most of these are under sites where we have some very specific needs where we are doing a lot of off-site residential sampling as well as on-site. Without this capability, we would have to be doing a lot of outside manipulation. Thanks for the continual improvement of EIM!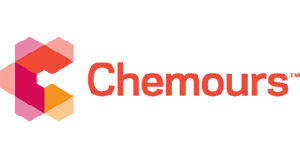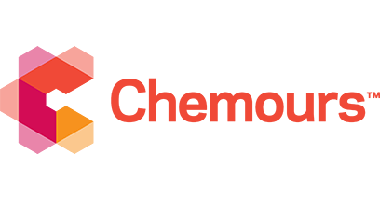 Craig Bartlett
Principal Environmental Consultant, Chemours
Ready to talk?
Send us your contact information and a Locus representative will be in touch to discuss your organization's needs and provide an estimate, or set up a free demo of our enterprise EHS software solutions.