Locus Products
& Cloud Platforms
Environmental, EHS and sustainability cloud-based software solutions.
From our award-winning Environmental Information Management (Locus EIM) software to our latest configurable Locus Platform for EHS and sustainability management, Locus has the cloud solution to meet your environmental management challenges.  And of course, everything is mobile-enabled for today's connected world.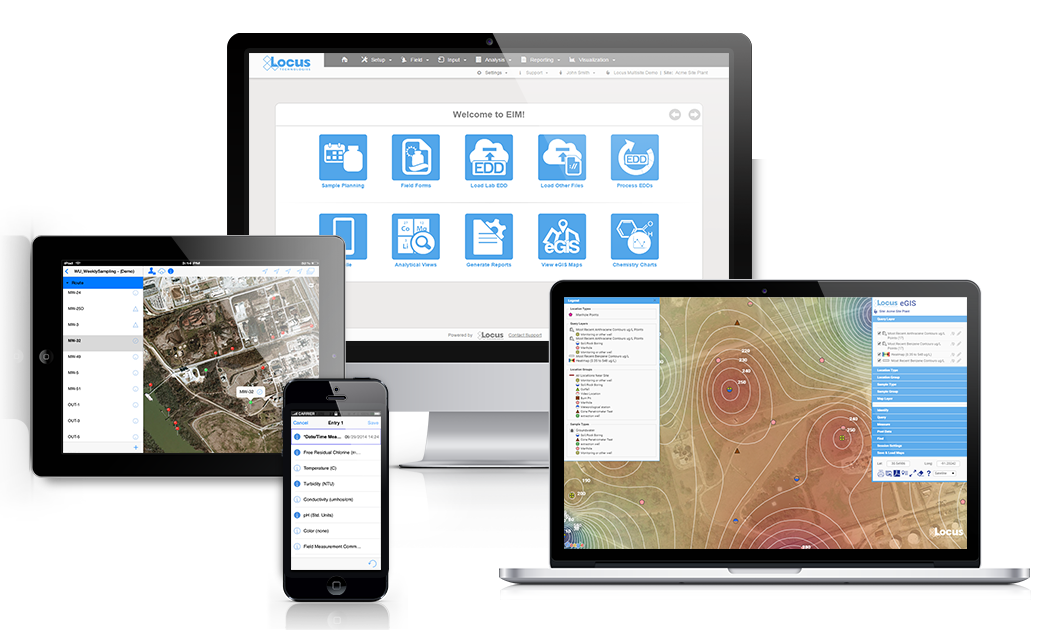 Locus EIM is a best-in-class cloud software solution for managing complex environmental data, including laboratory and field data collected from a range of sources and supported data types (e.g. water, soil, waste, air, and biota).
Locus EIM includes all of the tools to plan, receive, manage, view, and report simple to complex environmental data in a range of regulatory formats.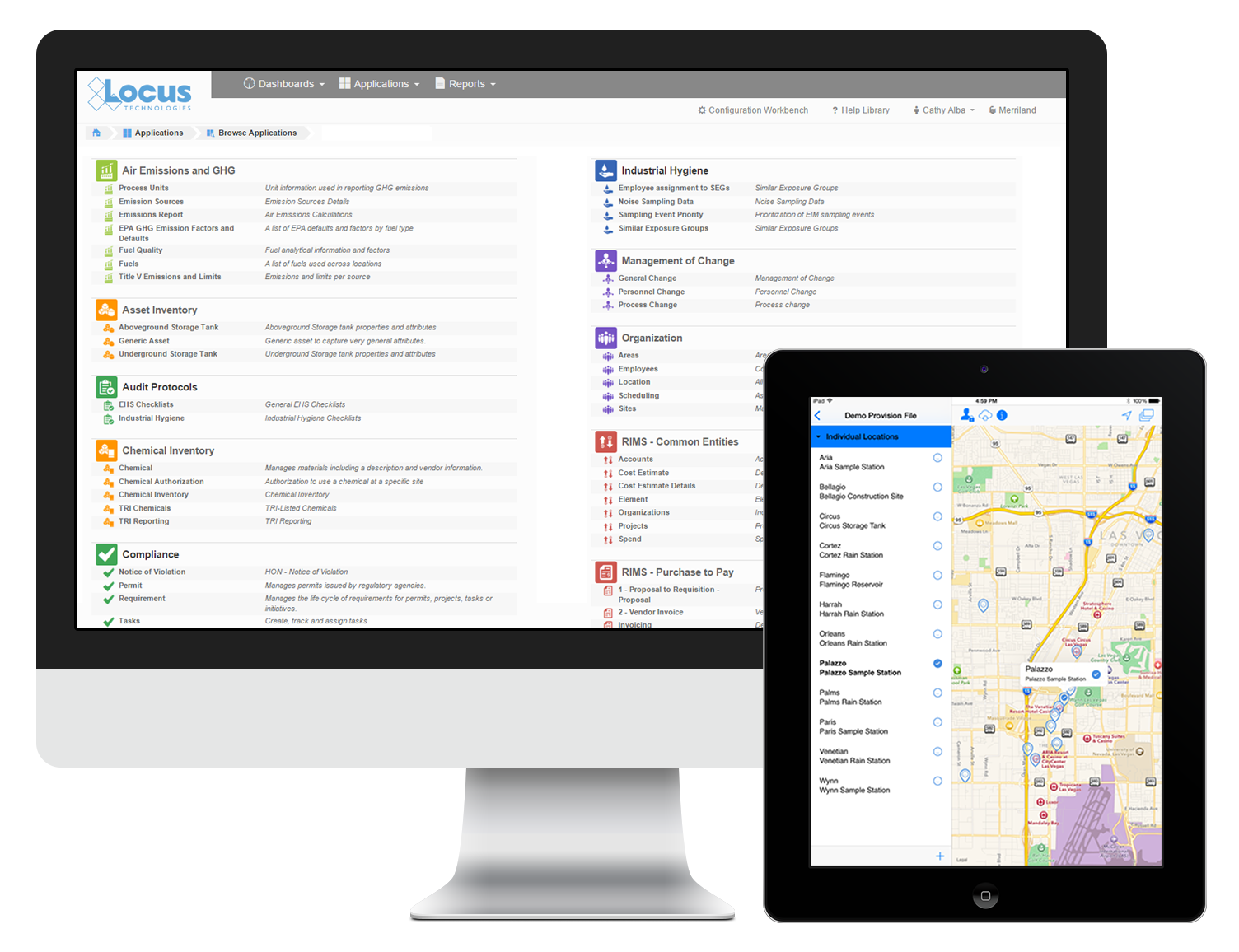 Locus Platform is a modern configurable multi-tenant cloud EHS&S software solution designed to manage and support a wide range of environmental compliance requirements, including compliance calendar, incident tracking, permit tracking, sustainability/GHG reporting, waste management, and audit tracking.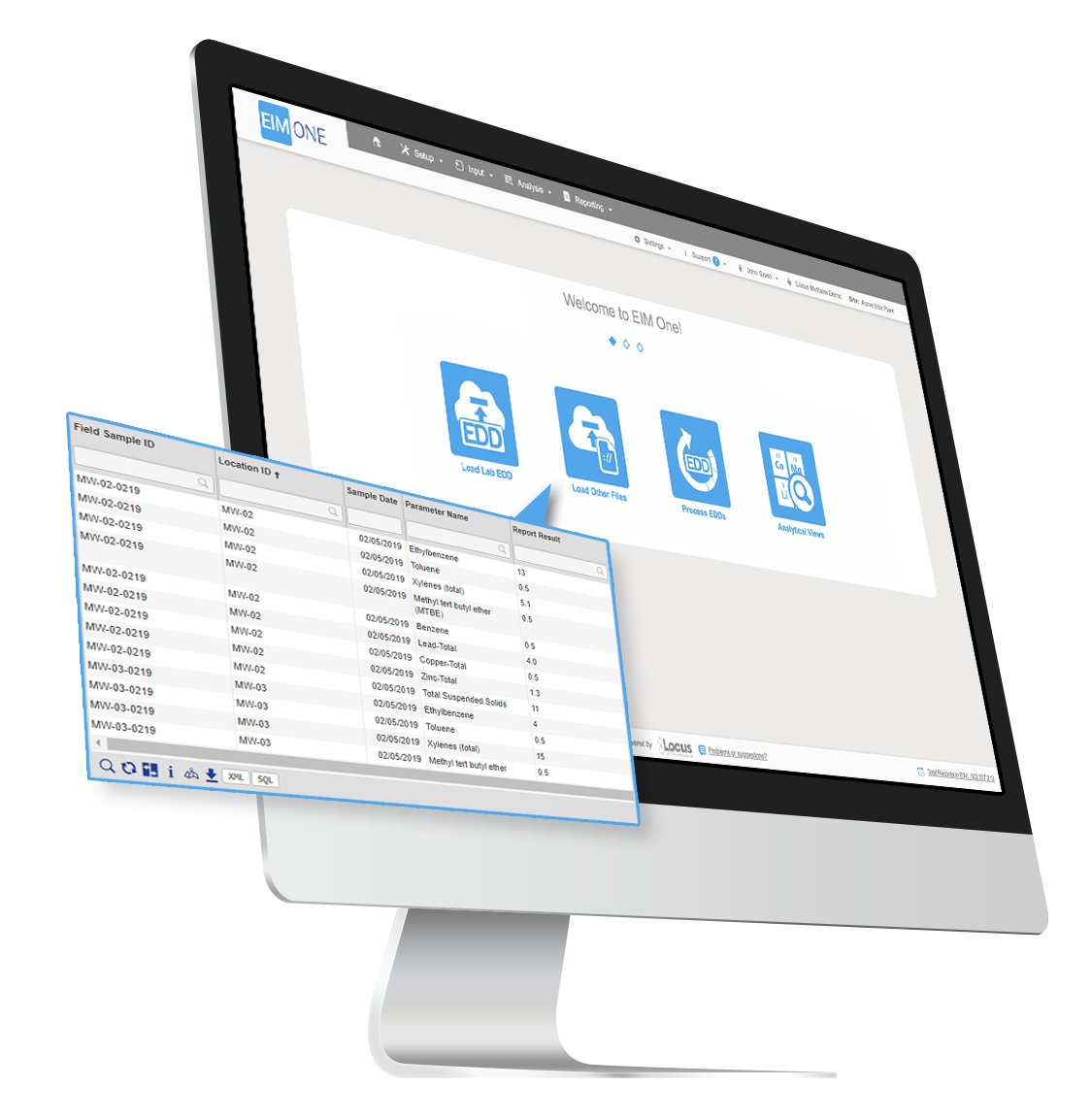 EIM One brings you the power of the world's first and best cloud environmental data management system in a new streamlined configuration. Featuring the core functionality of EIM, it allows customers a range of pricing options to get the perfect fit for data management needs.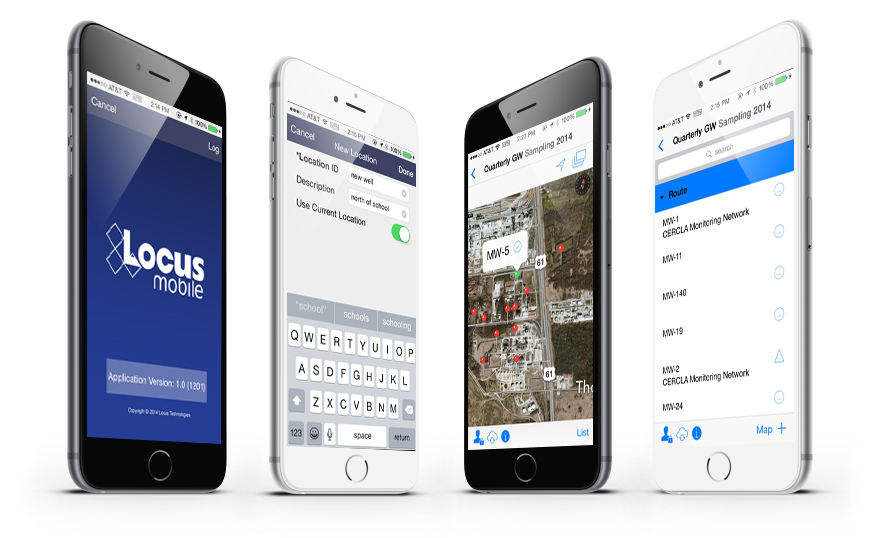 Locus Mobile is a cross-platform mobile app that works with EIM and Locus Platform.  Our unique architecture allows us to send your field input forms to your sampling team's mobile devices for easy data entry in the field.  You design the information collection forms, we do the data handling and processing.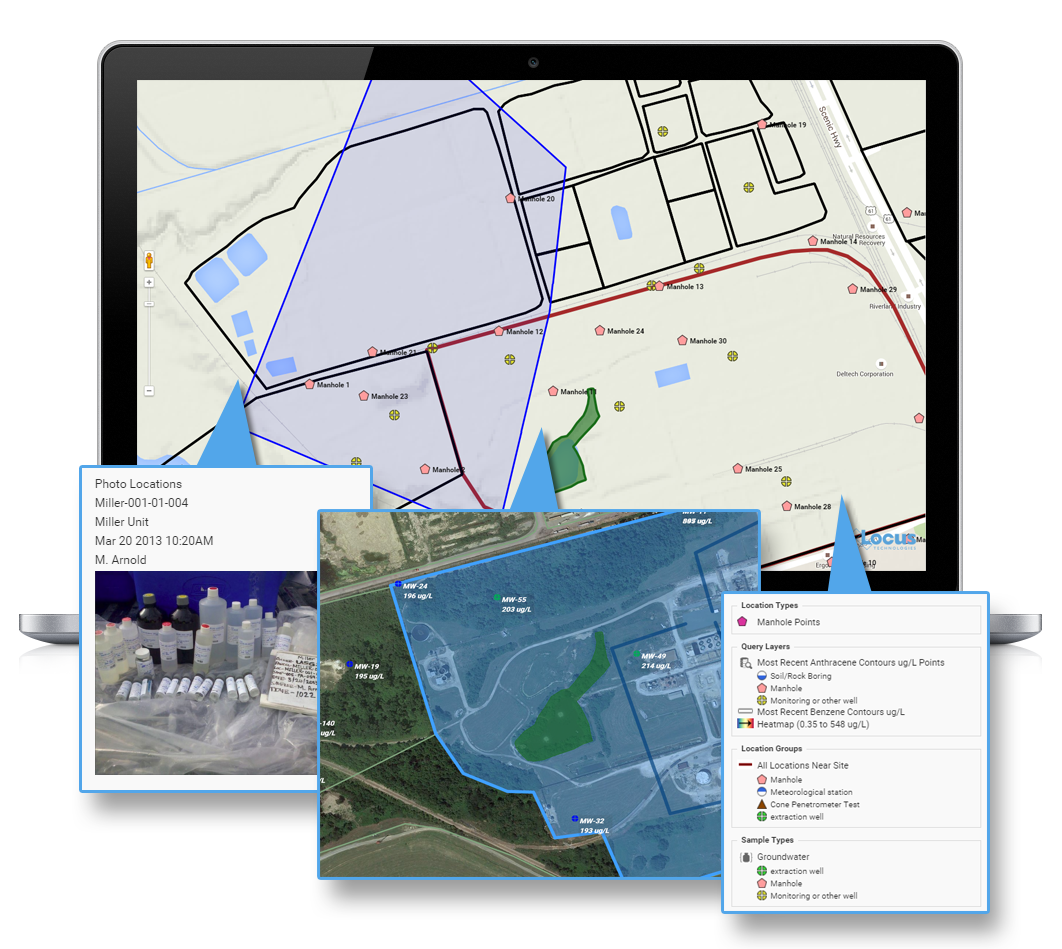 Locus has been innovating with online-integrated GIS mapping for more than a decade.  From our basic Google mapping to our advanced GIS+ (integrated with ESRI ArcGIS Online), Locus GIS mapping adds an extra dimension to our software platforms.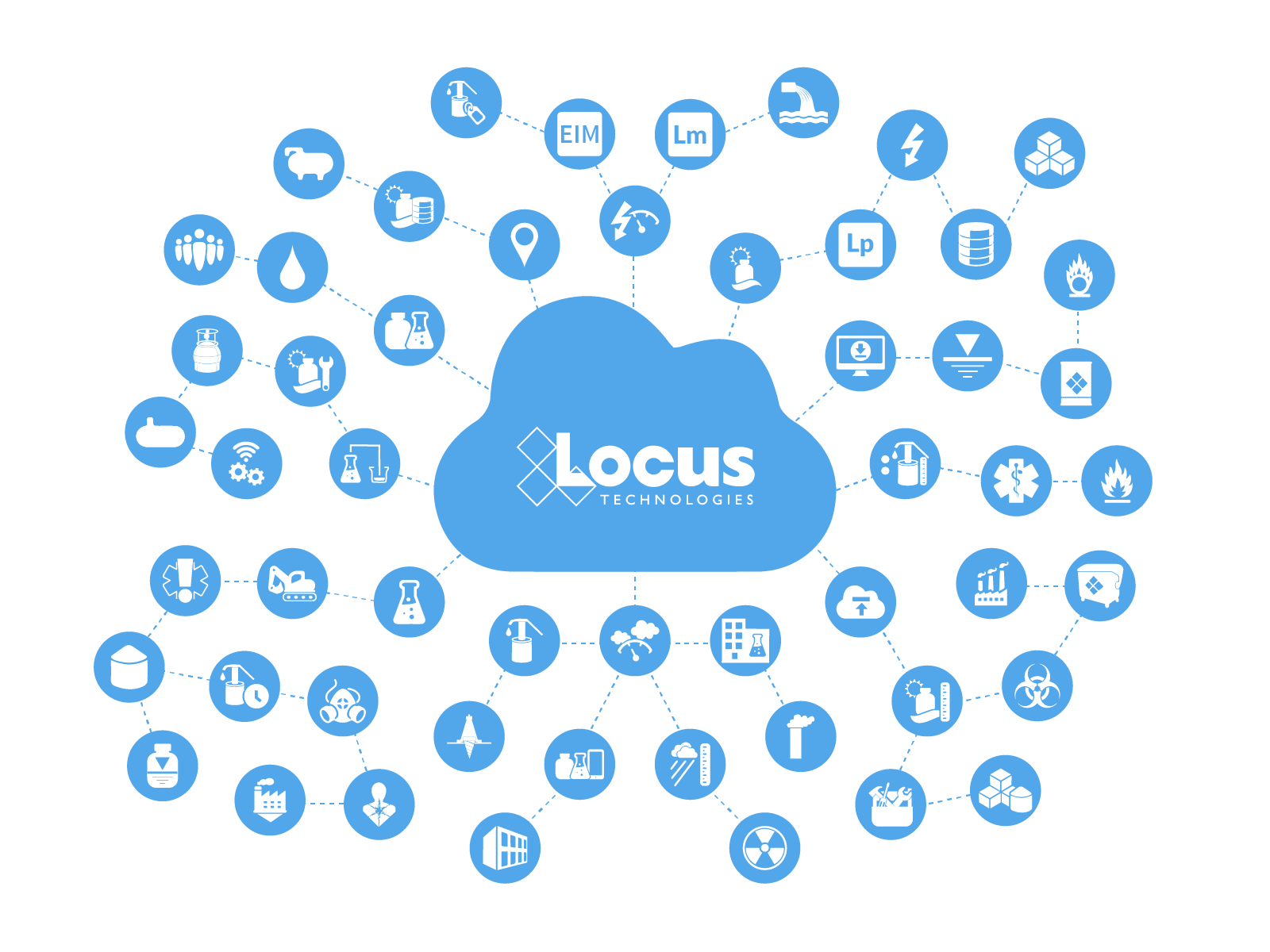 Locus has been pioneering IoT for the environmental field since our founding in 1997. Our software has the built-in capability to support a wide range of IoT devices and data sources for a multitude of applications, including automated air monitoring, fuel and electricity metering, and water treatment system maintenance.